About Inspiration Loves Company
Inspiration. Engagement. Impact.  That's the essence of this podcast. It's about doing better and being better at life, work and everything in-between.  Join Debbie Epstein Henry, a lawyer turned entrepreneur, public speaker and author, as she talks with acclaimed writers, TED speakers and thought leaders.  The common thread with our guests is that they share not only lessons from their professional success and their contributions to the greater good but also how they derive meaning and purpose from their personal lives and relationships.  So, our dialogue at Inspiration Loves Company is layered, always weaving together the three dimensions of our lives – the personal, professional and community.  Welcome to the conversation: a powerful, relatable dialogue that offers insight and sparks change.
About Me, Debbie Epstein Henry
I had a transformative moment in my 20s when a seizure led to emergency brain surgery, only to reveal a rare – and thankfully – benign parasite.  My motto ever since? "Take smart risks.  Don't wait until some crazy thing happens to start living the life you want."
I took my own advice.  Early on, I left law firm life and became an entrepreneur, public speaker and best-selling author.  A decade later, I co-founded a legal talent company that was acquired nine years later by Axiom, our biggest competitor and the global industry leader.  Among my professional pursuits, my favorite is to "co-inspire."  For 20+ years, I've done just that by interviewing fascinating thought leaders through the DEH Speaker Series.
Latest Guests of Inspiration Loves Company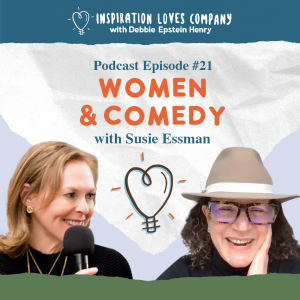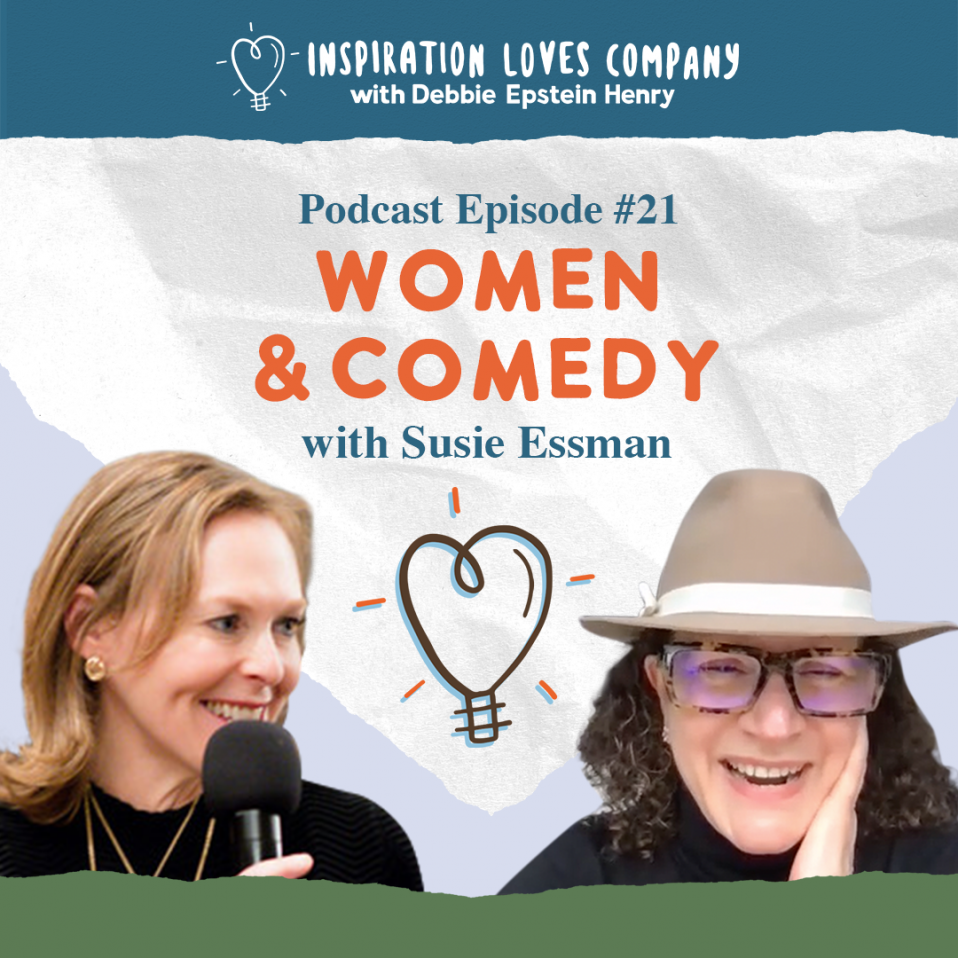 Episode #21 ~ June 15, 2022
Women & Comedy with Susie Essman
Actress, Comedian & Author
Star, HBO's Curb Your Enthusiasm
In this episode, I explore Women & Comedy with comedian, actress and star of HBO's Curb Your Enthusiasm, Susie Essman. Susie regales us with stories of growing up doing stand-up in New York and what she learned as a result. She shares the instincts she's developed through improv for reading a room. Susie also uncovers the power of humor, words, timing, body language, and tone and how understanding their interplay can make us all better communicators. And, she leaves us laughing. Thank you to the global law firm of King & Spalding LLP for sponsoring this episode of Inspiration Loves Company.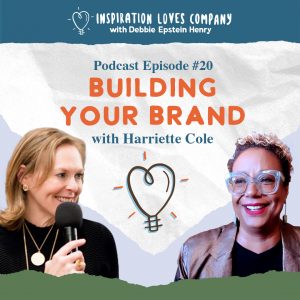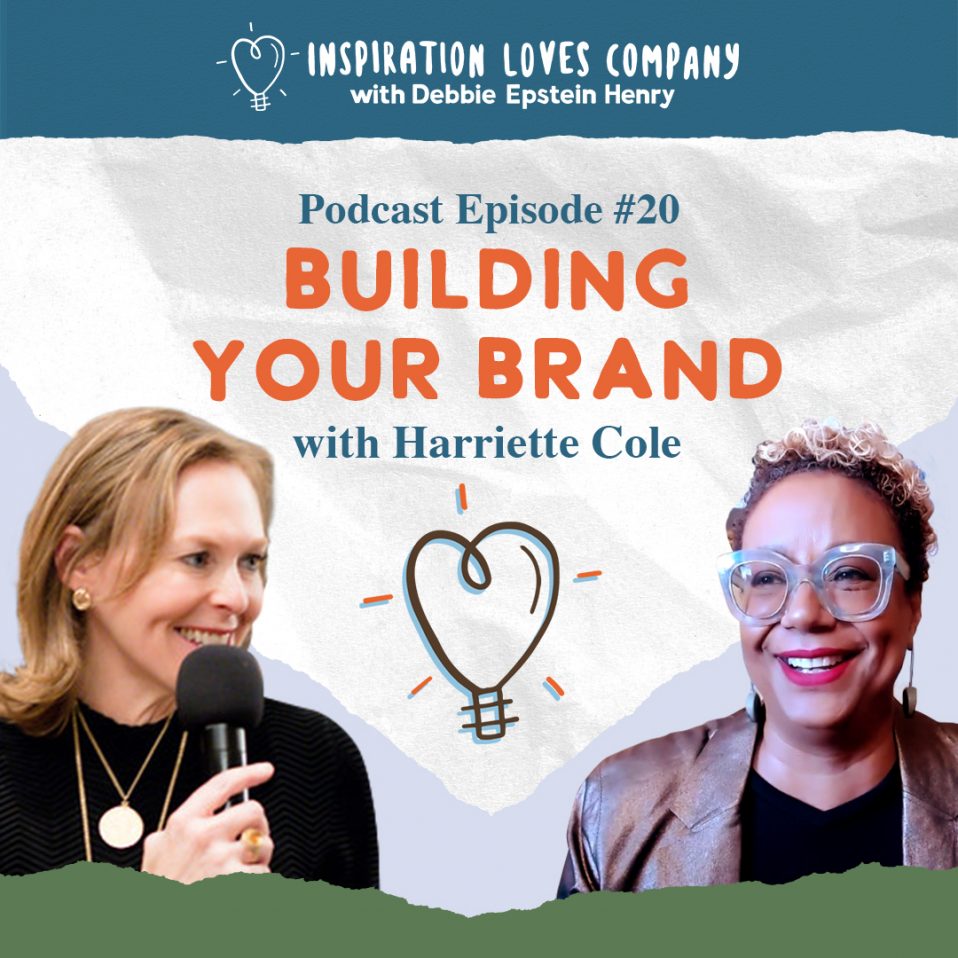 Episode #20 ~ May 18, 2022
Building Your Brand with Harriette Cole
Radio Show & Podcast Host, DREAMLEAPERS
Author, Speaker, Media Trainer & Public Speaking Coach
In this episode, I explore Building Your Brand with best-selling author, motivational speaker and media trainer, Harriette Cole. We delve into how to present your professional brand effectively as well as the subtleties of how burnishing your brand is different for women and people of color. Harriette shares her tips on developing a presence and an impact, whether you're onsite or video and whether you're just starting out or reestablishing your connections and the ability to be seen and heard. Thank you to the global law firm of Sidley Austin LLP for sponsoring this episode of Inspiration Loves Company.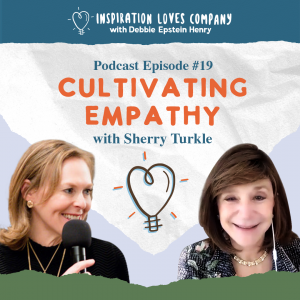 Episode #19 ~ April 20, 2022
Cultivating Empathy with Sherry Turkle
MIT Professor
New York Times Best-Selling Author
In this episode, I explore Cultivating Empathy with MIT professor, New York Times best-selling author and psychologist, Sherry Turkle. We delve into Sherry's acclaimed memoir, The Empathy Diaries, and uncover how empathy and connection can emerge when we feel the most alone and unfamiliar. Sherry also shares her lessons in developing the empathy necessary to make and maintain deep connections. "We are the empathy app," Sherry writes. "To fix our crisis of intimacy and privacy, of empathy and human connection, we don't need more technology. We need one another." Thank you to Troutman Pepper for sponsoring this episode of Inspiration Loves Company.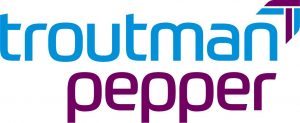 Inspiration Loves Company Episodes