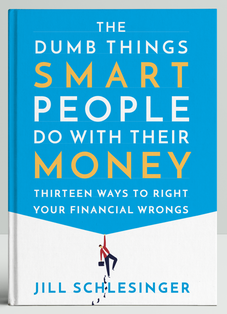 March 4, 2020
Wednesday,8:00 AM
DEH Speaker Series Event ~ Debbie Epstein Henry conducts fireside chat with Jill Schlesinger
Wednesday, March 4, 2020 from 8-10:00 AM EST and by webcast
BakerHostetler has graciously offered to provide a copy of Jill's book, The Dumb Things Smart People Do with Their Money and breakfast for all in-person attendees.
TOPIC:  Take Control of Your Financial Life
DISTINGUISHED GUEST: Jill Schlesinger, CFP®, is the Emmy-nominated and Gracie Award Winning Business Analyst for CBS News. She covers the economy, markets, investing and anything else with a dollar sign on TV, on the "Jill on Money" podcast, radio (including her nationally syndicated show, "Jill on Money," which won the 2018 Gracie Award for Best National Talk Show), the web and her blog, "Jill on Money." Jill also won a 2018 Personal Finance Reporting Award from the Radio Television Digital News Association (RTDNA)/National Endowment for Financial Education (NEFE).
Prior to her second career at CBS, Jill spent 14 years as the co-owner and Chief Investment Officer for an independent investment advisory firm. She began her career as a self-employed options trader on the Commodities Exchange of New York, following her graduation from Brown University. Jill's first book, The Dumb Things Smart People Do With Their Money, was published in February 2019 by Ballantine Books.